Programs
One of the most inspiring and important Youth Programs in America
What is ACT-SO?
ACT-SO is an acronym for Afro-Academic, Cultural, Technological and Scientific Olympics. ACT-SO is a year long enrichment program designed to recruit, stimulate, improve and encourage high academic and cultural achievement among African-American high school students. The ACT-SO program centers around the dedication and commitment of community volunteers and business leaders to serve as mentors and coaches to promote academic and artistic excellence among African-American students. There are 25 categories of competition in the Sciences, Humanities, Performing and Visual Arts.
The History of ACT-SO
In 1977, award-winning journalist and NAACP activist Vernon Jarret conceived of the idea of a national youth competition through the auspices of NAACP. Today, over 50,000 minority high school students participate locally in over 500 communities throughout the country. Approximately 2000 are finalists in the national competition, comprising the continuing ACT-SO legacy of academic excellence and cultural achievement.
ACT-SO conducts annual academic competition for students in grades nine (9) through twelve (12) in the NAACP branches throughout the country. The current procedure is for participating branches of the NAACP to hold local competitions in the categories shown below. The local Gold Medal winners then compete with the winners from other cities at the national ACT-SO finals during the NAACP annual convention.
Rooted in the firm conviction that blacks can succeed in the classroom at the superior levels of achievement constantly displayed by blacks in the athletic arenas of this nation, the ACT-SO program also strives to create the same respect and global awareness for black scholastic and cultural achievement that is awarded athletics in the world of sports.
What is the goal of ACT-SO?
The goal of ACT-SO is to encourage and reward the achievement of academic excellence in the Sciences, Arts, and Humanities through a variety of formats, rewards and incentives. Winners of the twenty-five categories in the national competition, receive scholarships for $2,000 and a Gold Metal for First Place, $1,500 and a Silver Medal for Second Place and $1,000 and a Bronze Medal for Third Place.
In addition, various corporations make additional scholarship awards to winners. Locally, hundreds of business and individual patrons provide the awards, incentives and funding to sustain the local competition. Many professionals work weekly on a one-to-one basis with competitors in the various categories.
Today's technologically advanced society makes demands upon our youth, academically and financially. The ACT-SO program provides an excellent motivational support base and catalyst for career advancement. While rewarding hard work, competence and creative genius with open doors to greater success, deserving minority students are afforded the opportunity to compete in the complex and other inequitable global area.
Who sponsors ACT-SO?
ACT-SO is sponsored by the National Association for Colored People (NAACP), the nation's oldest and largest civil rights organization; ACT-SO receives support from schools, community organizations, churches, foundations, private corporations and individuals.
The Goose Creek NAACP branch holds local programs across the country for students in grades 9-12 in 25 categories. The gold medal winner on the local level qualifies to compete with other winners from other cities at the National Competition, which is usually held during the NAACP Annual Convention in July of each year.
---
A Youth Program Advisors:
Eyamba Williams & Jenea Haynes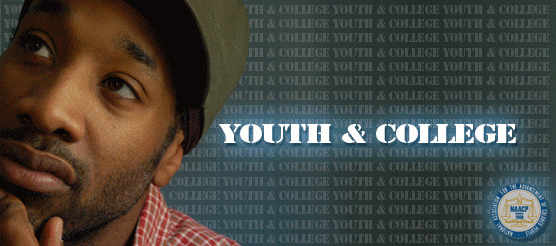 Goose Creek NAACP Youth Council
The purpose of the Youth Council shall be to inform youth of the problems affecting Black people and other minority groups, to advance the economic, educational, social, and political status of Black people and other minority groups and their harmonious cooperation with other people, to simulate an appreciation of the African American contribution to civilization: to develop an intelligent and militant youth leadership through devising, working out and pursuing local programs. These objectives shall be pursued in accordance with the policies of the National Association.
David and Goliath. Tiananmen Square. Elizabeth Eckford, of the Little Rock Nine, against an angry mob and the National Guard. In every social revolution, the youth of society has always played the defining role in a community's struggle for freedom and equality. In keeping with tradition, the NAACP Youth & College divisions transform bright and eager idealists info effective community leaders and heroes. It's undying mission is to nurture leadership skills in ordinary people in the faith that they will rise to extraordinary challenges and become beacons to others who Choose Freedom.
In addition to guiding our young people to uplift their community, we also help them to empower themselves through a college education. Without a weapon there can be no revolution, and what better weapon there can be no revolution, and what better weapon can there be to light, ignorance and prejudice than the human mind? Annually the Goose Creek branch provides free SAT training and financial aid information to high school juniors and seniors and their parents. Education is the first step to choosing freedom.